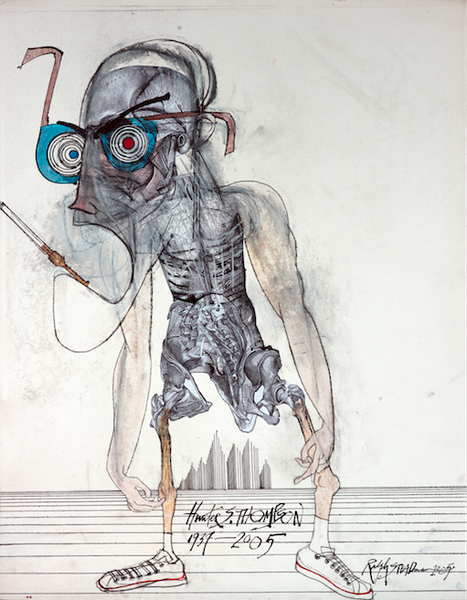 Gonzo Prints
Featuring unique Ralph Steadman art of the infamous Hunter S. Thompson! Ralph illustrated the original artwork in the Rolling Stone (issues 95 and 96) that featured the Fear and Loathing in Las Vegas story in 1971. It featured a centerfold of the "Savage Journey" and multiple other illustrations that have become quintessential classics. As many of you know, it was the basis of the 1998 movie starring Johnny Depp. Choose the prints you want in the sizes that suit your needs and get it framed!
See Hunter Prints
Ralph Steadman Documentary "For No Good Reason"
This 2013 movie about Ralph Steadman tells a great story of his past and allows you to get a look at his studio and process. Narrated by his friend and fan Johnny Depp.