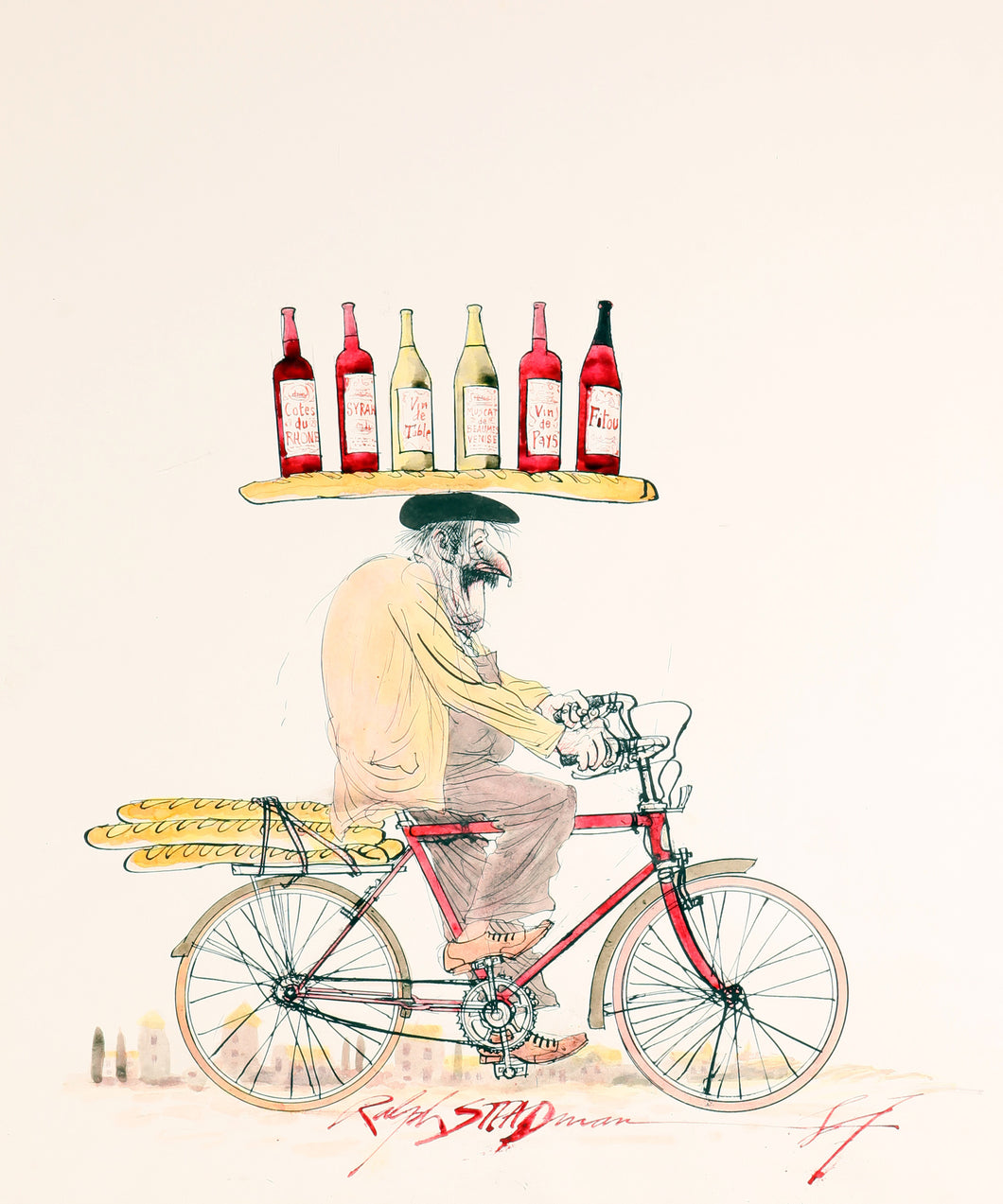 Ralph Steadman Frenchman on a Bike Wine Print
Regular price $169.99 Sale
Hang this one in your kitchen or near the entrance of your wine cellar if you enjoy classic art. Print from Ralph Steadman from his wine expeditions and work with Oddbins. The print is authentically stamped and certified by the Ralph Steadman team. It's a museum quality un-signed print that's custom printed with lightfast pigment inks on beautiful 315gsm acid free cotton rag paper with a natural white base.

All prints are produced in Rochester, England by longtime collaborator Rikard Österlund then stamped with an official Ralph Steadman authentication stamp, packed and shipped to you in 4-6 weeks directly from the Ralph Steadman studio. We strive to get you your favorite illustrations in multiple sizes so you can frame, collect and enjoy!

We have a massive archive of hard to find images from the past 50 years! We also have iconic images featuring Hunter S. Thompson from Fear and Loathing in Las Vegas, pieces from literary classics such as Alice in Wonderland and Animal Farm, satirical illustrations from multiple sources as well as unique abstract creations by Ralph Steadman.